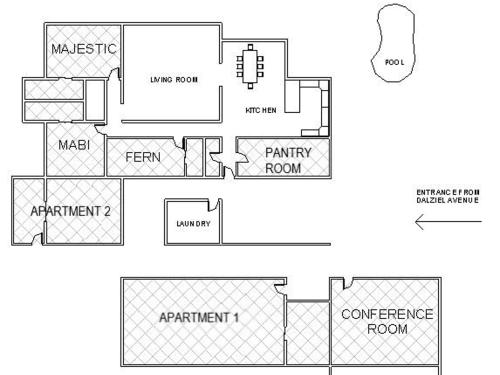 The Summit Rainforest Retreat
House, B&B & Apartments Room Location Map & Directions.
Directions
Go to the end of Dalziel Avenue Atherton, continue onto gravel road through the environmental park up to The Summit Rainforest Retreat gates. There is NO ACCESS to the Retreat from Twelfth Ave.

House & B&B entrance is via the door in the Car Port. See Map for location of Apartments.
Parking
Parking is provided in the car-park, park parallel to the the main fence line.
The carport is not available for guest use, it is for Staff & Emergency use only.
Please return keys back to Key Safe,
by 9.30 am on the day of departure.